Saturday, December 7, 2019 / by Carolyn Crispin
Thursday, December 5th marks the last night the Million Dollar Quartet would grace the stage at the Welk Theater in Branson, Missouri. It is always a bittersweet memory when a performer steps into the spotlight for the last time in front of an eager audience that came to show support for the closing show.
The Crispin Team showed up to review the shows performance since we hadn't made our way there to see it until then. The set lights up with a scene from the Sun Records Recording Studio where the musical icons told a story of music, fame and change.
Amongst these legends were no other than Jerry Lee Lewis, Johnny Cash, Carl Perkins and Elvis Presley. From chasing #1 hits to finding their road to fame, these musicians/song writers shared one thing in common, greatness.
The casting was obviously done by a keen eye with a clear ear for perfect pitch and sound. The professional performers showcased impeccable acting skill and transparent musical talent.
From hit songs such as "Who Do You Love" and the heat behind "Blue Suede Shoes", the audience was bouncing all over the house to these number one favorites. In walks Johnny Cash to nail Folsom Prison Blues. The actor playing the part, Cliff Wright served the man in black right imitating Cash's well known stage moves with his guitar.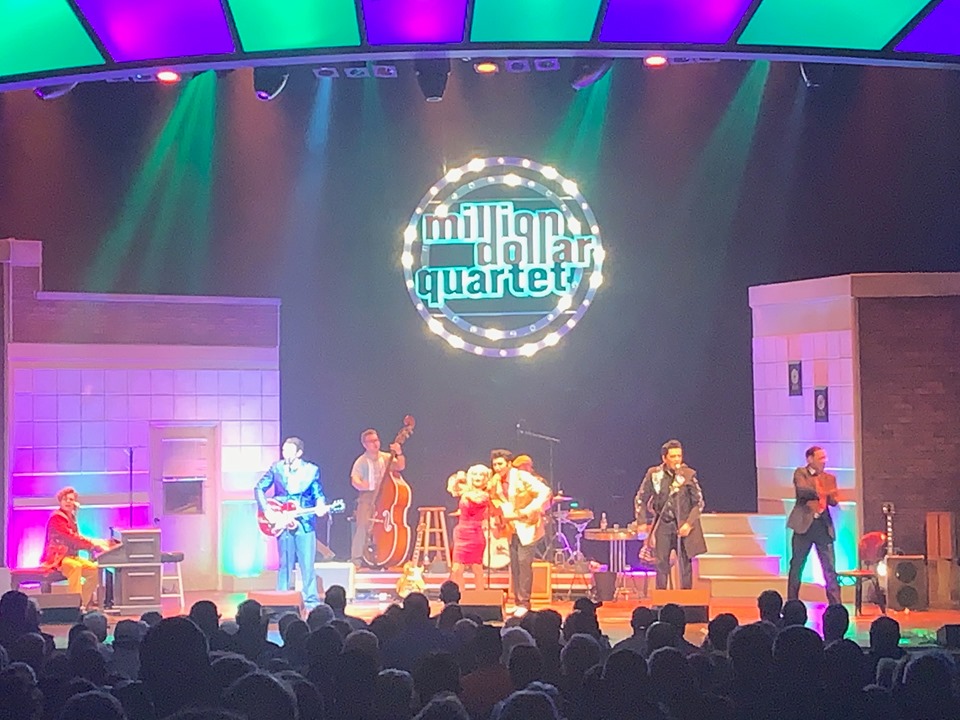 When Elvis, played by Tyler Hunter, makes his first debut, he brings Diane, played by Lindsey Perenchio who showcases a sultry and flawless version of Fever with a sweet jazzy voice. Tyler (Elvis) sends chills down the spines of listeners with a rich reminiscent sound like the King himself.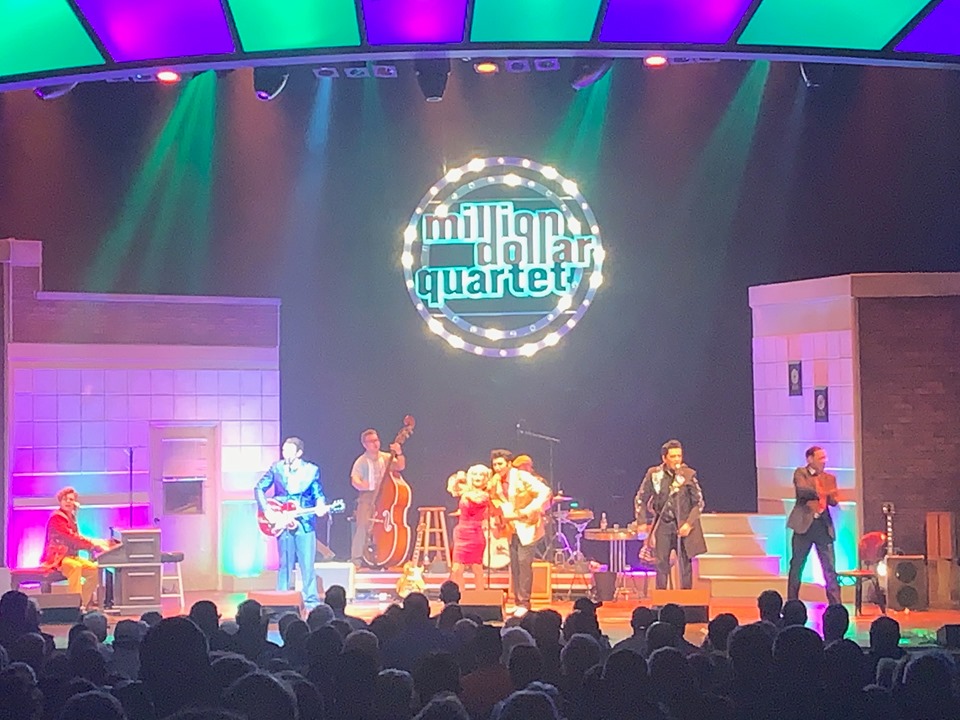 Jerry Lee Lewis, played by John Countryman captured the very essence of the "Wild Child" with his high pitched tone, electric performance, energy and Southern draw.
I don't know that anyone else could have brought Carl Perkins back to life better than Brad Waters, an Arkansas native who played a more controversial role as a someone that had been looked over.


Backed by Branson's very own Camby Henson on bass, who played Jay Perkins, and the man holding the beat down, our very own local, Michael Jackson, these musicians had an obvious bond and connection through the high energy performances gave by all through the duration the show's run. The sound was tight while the lights were strategically and creatively mastered throughout the entire show.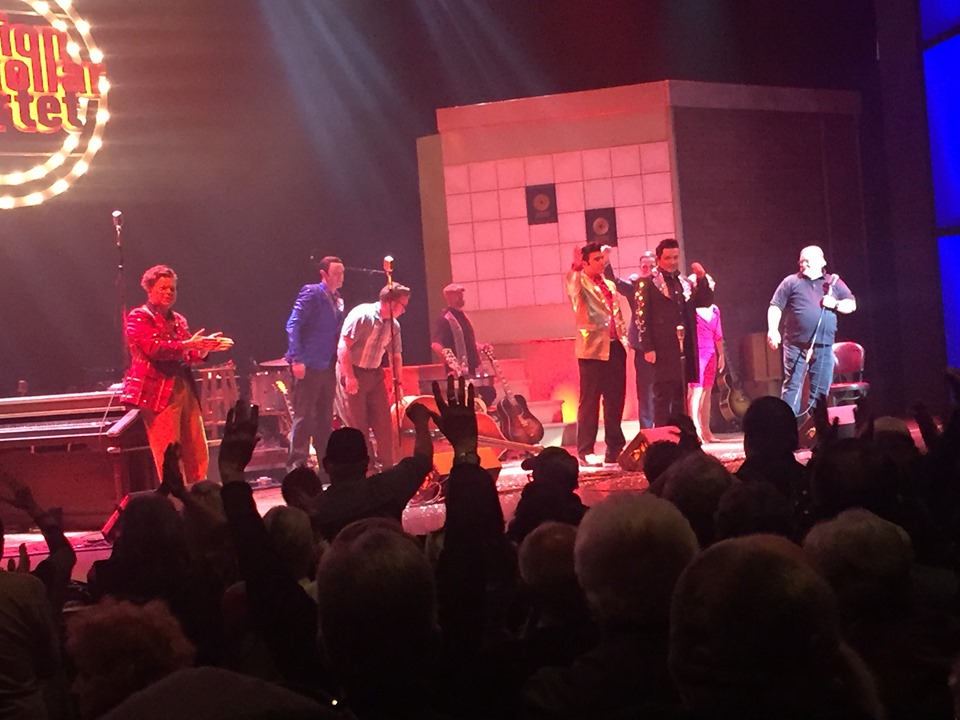 Pioneering the music industry with an MC that plays the character of Mr. Phillips, Matt Joyce, that will have you thinking you are in Hollywood, this production was truly one of Branson's finest live shows. These performers earned every applause they received, and I have no doubts that their musical talents will go on to succeed wherever they choose to go next.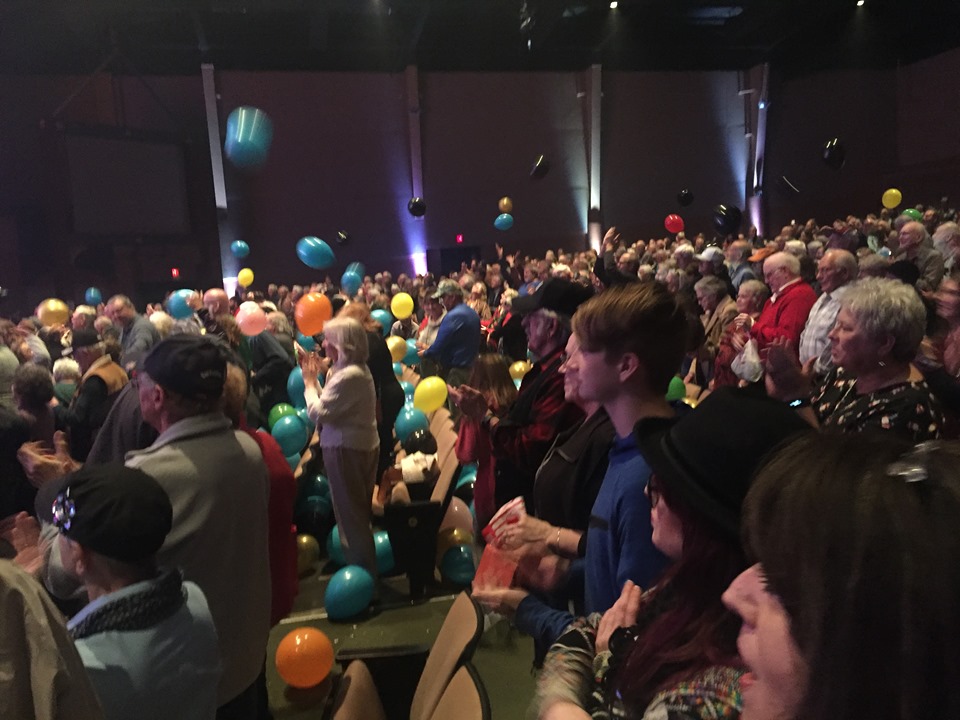 The Crispin Team wishes the entire cast and crew the most success and happiness in their future endeavors! Here's to a stellar performance and an empire to be built ahead!