Wednesday, March 15, 2023 / by Elisha Conner
Every first-time home buyer or a buyer who hasn't made a purchase in over a decade needs a reminder on how the home buying process works.
Approval
I highly recommend that you choose your real estate agent before you choose your lender so you can check with your real estate agent on what all the options are for lenders locally. Agents with established relationships with lenders trust each other long term in business for a reason. This means they know they are accurate and reliable through repeated transactional experiences. Once you get your Pre-Approval letter, you find out what your home buying budget is. If you think you qualify for more than you want to pay per month for your mortgage, this is important information to give your lender. Never go over your head, live within your means.
What Happens If I Am Not Approved?
Guess what? It's no big deal! I have witnessed buyers only require paying off one small debt to qualify while another buyer only needs 3 more months of check stubs to be approved for their desired amount. It doesn't even matter if you are a year away from being approved for a home. Stick with your buyer's agent and allow them to set you up on a search so that you can watch the market. It will keep a fire under you to get those items taken care of (the items suggested by the lender to address).
Home Search
You should already be on a subscription from your real estate agent at this point so that you can start understanding what your money can buy on the market today. You will receive daily or weekly updates on homes that hit the market according to how fast they are hitting the market. For example, if your budget is a 3-bedroom home for $80,000, the chances of you receiving daily homes that hit the market each day are low since this market doesn't really see many of those come through these days. If you are receiving $800,000 homes and your budget is $250,000, you just need to text or call your agent so they can correct the search as needed. Technology can have a mind of its own these days so the solution to this is communication.
Showings
Once you see a home that you like, it is extremely important still in this market to call or text your agent immediately so that you can have them send you a seller's disclosure, if one is provided and email you any additional information from the MLS. (MLS is the Multiple Listing System. This system can only be accessed by licensed real estate agents licensed in the same state the MLS belongs to)
You send the address to the agent, the agent makes a call immediately to find out if there are any offers on the table yet and a good agent
asks if there is any additional information the listing agent can provide about that property. If there is more than one home, you can schedule those one right after the other and see more than one home in one day. It is important to make sure the property checks all the boxes on paper (information provided by buyers agent as due diligence). If too much time is wasted, this can dishearten a buyer and you need all the heart you've got to stay in the game. There are times when you will walk into a house and you just know it is the one. Other buyers have to sometimes make a few offers on homes they like because inventory is still so low and the buyer count is high, but eventually, a good agent will catch the market sleeping on a great house and get you to it and an offer made fast enough to beat the competition.
Making the Offer
So you have decided that you want the home of your choice. It is time to make an offer. First, your agent is going to call the listing agent and find out if there are any other offers on the table or coming. This will be an important element in determining your offer price. Sometimes, in a multiple offer situation, the going price can go above asking anywhere from $1,000-7,000+. Earnest money is next. This is cash upfront (skin in the game). This can range from $1000-$5,000 depending on how much the home costs. This money goes into escrow within under 5 days of being under contract to tie the buyer financially to the contract. That money also goes towards the purchase price of the home and is credited at closing to the buyer. Once this money is escrowed (dropped off at title company) the contract is valid. Cash is king but I have witnessed better offers being made by my clients with a Conventional loan (20%
down). You compete in the terms. The terms are what determine closing dates, who pays what closing costs, inspection contingencies, etc. If nobody else wants the home at the time we come to make an offer, the market is still getting close to asking because they know they can wait it out for the right buyer and they will. Other sellers might be willing to bend within reason on homes that have been on the market for over 100 days or so. Each seller and situation is unique so make sure your real estate agent knows how to read people and situations because over time this is going to make or break your ability to win a home in this competitive market. If you find that your real estate agent is not communicating well with you, chances are they aren't communicating well with others involved in the potential sale and it is ok to re-evaluate and find a better buyers agent for you.
Once you make the offer, your agent should have included in the offer the response time to be 24 hours or less (if listing agent approves ahead) so that you can beat another buyer coming in to compete for that house.
Under Contract
Once we win the house with our offer, we will have 10-15 days to get an inspection done. Although these can be waived in a cash deal, I never suggest that anyone buys without an inspection. The inspection will be performed by a professional that tests the quality of the plumbing, roof shingles, etc. Once this is complete, we receive a report that breaks down all of the items the inspector suggests to be evaluated, repaired or replaced. We combine a list of the most crucial items that need to be addressed and we make an "Inspection Notice" which is a form of requests from the buyer to the seller to be addressed. This is another negotiation in the transaction process. The seller can then choose to fix those items, offer to fix a few of the items, offer monetary compensation or reject the request all together. This is where we decide to stay or walk.
The next step is the appraisal. This will determine if the price of the property matches the current market value based on the appraiser's report. The appraisal can be waived and commonly has been since the market has been so demanding with low inventory and high demand. This is optional with a cash buyer but not typically with a loan. Both the inspection and appraisal are out of pocket costs to the buyer. Most lenders roll the appraisal into the loan but be sure to ask so you know how much cash will be out of pocket. Inspection costs have come up a little since this article was written but this is a good idea of how much inspections cost: How much do home inspections cost?
How much do appraisals costs?
Walk Through
3 days before to right before closing, your buyer's agent will be doing a walk through with you of the property before closing to be sure all the appliances are still there and that no damage has been done to the home since going under contract. If furnishings and decor were included in the price, it is up to you and the agent to look over everything and confirm all items are present before closing because once closing is done, the transaction is over but your relationship with your real estate agent is not. If you notice something is not right after closing, your real estate agent is still your advocate to communicate between you and the other party. This is why choosing to have an agent is important. We take on the uncomfortable conversations to preserve your connections locally. Everyone needs a warrior for them, and that is what I love most about being a real estate agent. The opportunities that life gives me to show you that you can trust someone in business and believe someone when they tell you something...those opportunities give me great purpose.
Closing
You will need to bring your identification (driver's license) to closing with you along with a cashier's check for the exact amount your lender will give you 1-3 days prior to closing. You will receive a HUD statement from your agent through the title company 1-3 days before closing as well. They break down all the costs to you, the buyer, and the amount being credited to you (if any) such as closing costs or earnest money if they were negotiated in the offer. If you are transferring your funds (cash) to close, you will need to get electronic wiring instructions from the title company in advance. Your agent can assist you with this as well through your closing officer at title.
Your closing officer breaks down each document you will be signing and when you are done, she/he collects the cashier's (if applicable) check and you keep the stub portion. Once all is signed, the closing officer makes a copy of all the documents you signed, you receive the keys and garage remotes (if applicable) and you are off to begin your new chapter in a new home.

If you have been considering looking for a new home or need to sell the one you live in now, give me a call if you are in the Branson Tri-Lakes area. I also cover the Nixa, Ozark and Springfield areas along with all of Stone, Taney and Barry counties. I am someone that makes the time when time doesn't exist.
My cell phone number is 417-598-8891 and you can email me at elishaconner@kw.com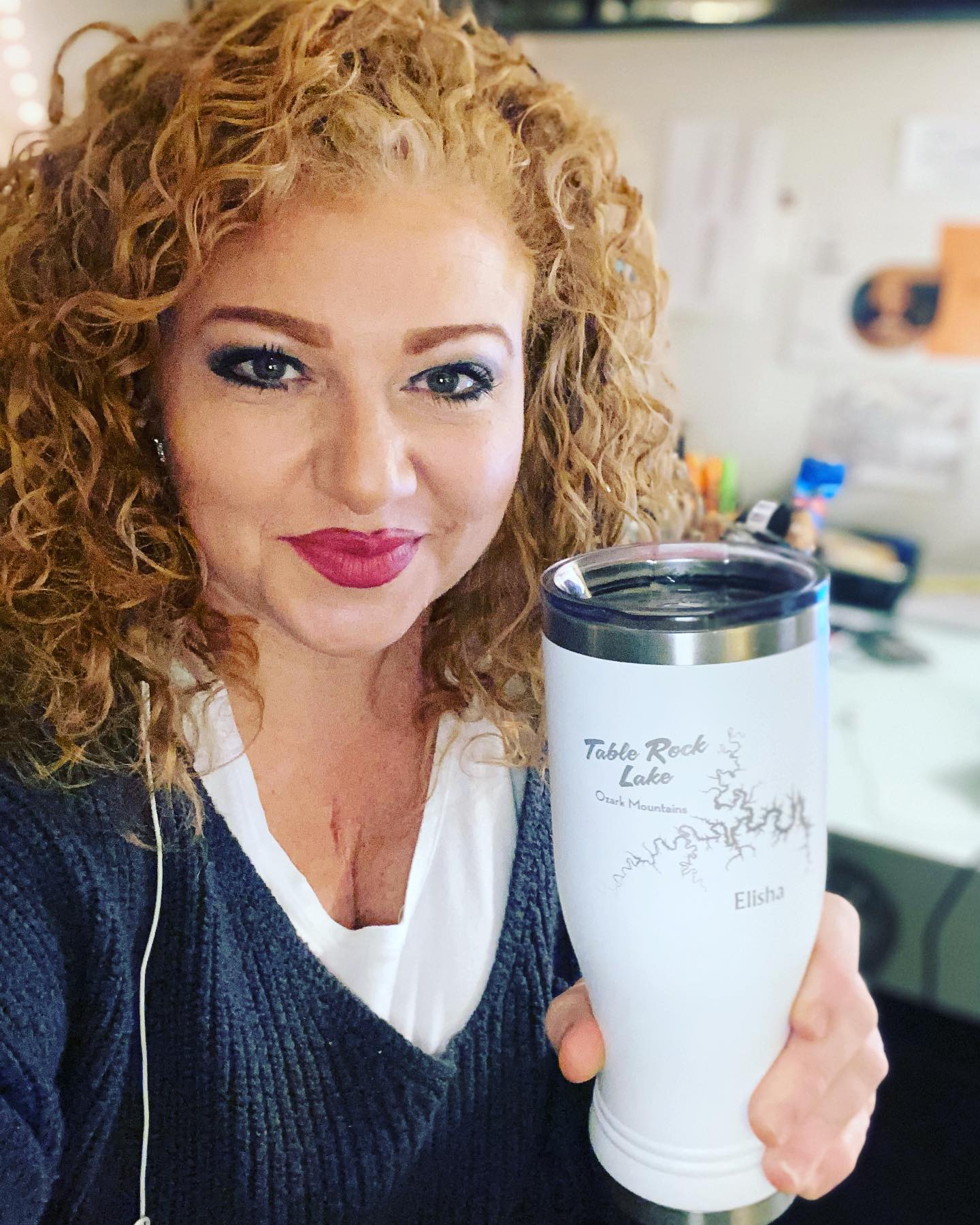 Elisha Conner, Real Estate Agent
Crispin Team at Keller Williams Tri-Lakes
714 State Hwy 248 Ste. 10, Branson, MO 65616
CELL: 417-598-8891 Team Phone: 417-335-3109 Main Office: 417-336-4999